Johny Srouji, Senior Vice President of Hardware Technologies at Apple, will speak at Carnegie Mellon University in Pittsburgh next week.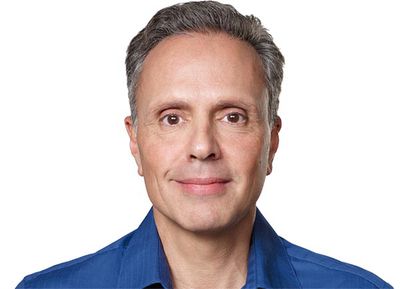 The university's School of Computer Science today announced that Srouji will attend a distinguished industry lecture on Monday, September 18 at the Rashid Auditorium, where he will speak at 5:00 p.m. local time.

Carnegie Mellon didn't reveal what Srouji will be talking about, but at Apple, he leads the team responsible for custom silicon and hardware technologies like batteries, storage controllers, and application processors, including its new A11 Bionic chip in the iPhone 8, iPhone 8 Plus, and iPhone X.
An excerpt from his executive profile on Apple's website:
Johny has built one of the world's strongest and most innovative teams of silicon and technology engineers, overseeing breakthrough custom silicon and hardware technologies including batteries, application processors, storage controllers, sensors silicon, display silicon and other chipsets across Apple's entire product line.

Johny joined Apple in 2008 to lead development of the A4, the first Apple-designed system on a chip. Prior to Apple, Johny held senior positions at Intel and IBM in the area of processor development and design. He earned both a bachelor's and master's degree in Computer Science from Technion, Israel's Institute of Technology.
In a recent interview with Mashable, Srouji revealed that Apple began exploring and developing the core technologies in the A11 chip three years ago, when the iPhone 6 and iPhone 6 Plus launched with A8 chips.
The A11 Bionic is a six-core chip with two performance cores that are 25 percent faster, and four high-efficiency cores that are 70 percent faster, than the A10 chip in iPhone 7 models. Geekbench scores suggest the A11 Bionic is even on par with the performance of Apple's latest 13-inch MacBook Pro models.
(Thanks, Benedict Evans!)