Apple Introduces 'Animoji' as iPhone X Exclusive Feature
With every new iPhone release, Apple introduces a new "magical" feature like Live Photos, and in the iPhone X, that new unique, Apple-only feature is Animoji, a new set of emoji-style characters that animate based on an iPhone user's facial expression.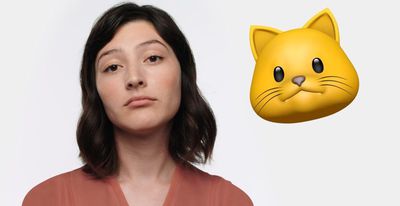 Animoji take advantage of the new TrueDepth front-facing camera, which powers Face ID and features several new 3D sensors to detect your facial expressions. The TrueDepth camera analyzes more than 30,000 invisible dots projected onto your face to get a precise depth map that's able to accurately translate your own facial movements to the Animoji.


When used for Animoji, the TrueDepth camera is able to analyze more than 50 muscle movements in different areas of your face to mimic your speech patterns and expressions. It detects movement of the eyebrows, cheeks, chin, eyes, jaw, lips, eyes, and mouth.


There are 12 different Animoji to choose from, modeled after existing emoji characters: monkey, robot, cat, dog, alien, fox, poop, pig, panda, rabbit, chicken, and unicorn.


Animoji exist in the Messages app alongside stickers, emoji, and other Messages apps. You can use Animoji to record and send messages to friends, with the characters mimicking your movements and using your voice.


Animoji are exclusive to the iPhone X and won't be available until the device launches later this fall. Apple plans to accept iPhone X pre-orders starting on October 27, with an official launch coming on November 3.