New 4K Apple TV Could Feature Revamped Siri Remote With Haptic Feedback
Apple is planning to introduce a new 4K-compatible Apple TV at tomorrow's event, and the revamped fifth-generation set-top box could also include a redesigned Siri Remote that features haptic feedback.
Developer Guilherme Rambo dug into leaked golden master software that was released over the weekend and found "actuator calibration" and "force calibration" references, suggesting haptic feedback for the remote.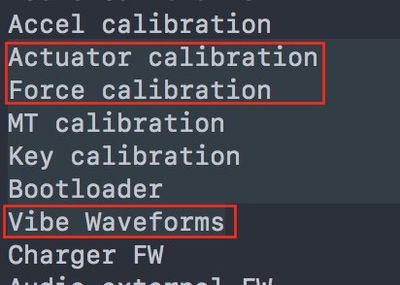 There's been little mention of design changes to the upcoming Apple TV, so it's not clear if the new Siri Remote will feature the same look and feel as the remote for the fourth-generation Apple TV or if there will be other design changes included alongside haptic feedback.
Haptic feedback is designed to provide tactile feedback when interacting with a device, letting users know a press or tap has been registered by the user interface. Apple embraced haptic feedback as a main UI element in the iPhone with the introduction of the Taptic Engine in 2015, but haptic feedback has been used in Macs and iOS devices for years.
The Siri Remote could adopt an iPhone-style Taptic Engine to provide touch-based feedback when activating Siri, browsing through menus, accessing the Home screen, and more.
According to earlier leaks, Apple is planning to call its fifth-generation Apple TV the "Apple TV 4K." The device features a three-core A10X Fusion chip and 3GB RAM. It will render natively at 2160p, support a variety of color formats including HDR10 and Dolby Vision, and it will require a 15Mb/s internet connection for 4K streaming.