Apple has announced that its newest retail store will be opening on Saturday, September 16 within the shopping district known as Tianyi Square, located in Ningbo, in the Zhejiang province of China. As with all Apple retail grand openings, Apple Tianyi Square will open at 10:00 am local time.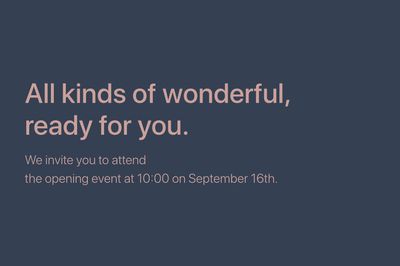 Under the leadership of Apple retail chief Angela Ahrendts, the company began aggressively expanding its retail footprint in China over the last few years. In January 2015, Ahrendts said that Apple's goal was to open 40 stores in the Greater China region within two years, which it eventually accomplished ahead of schedule in June 2016.

Earlier this year, Apple Stores worldwide debuted a new "
Today at Apple
" program that introduced various classes and activities for visitors to take part in, each one focusing on a particular Apple software or hardware product. The company's new stores also feature a next-generation design, putting an emphasis on community and the new Today at Apple programs with areas for these sessions separated from the retail portion of the stores.