Apple to Debut Apple TV With 4K HDR Support at September Event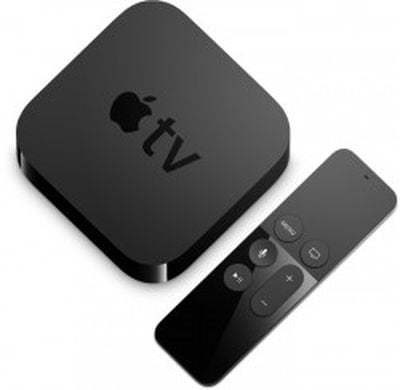 Apple will introduce a fifth-generation Apple TV with 4K video support at an event planned for September, reports Bloomberg. The device is said to feature a faster processor to support 4K streaming, which has twice the resolution in each dimension of the 1080p streaming supported on the current fourth-generation Apple TV and four times as many pixels.
In addition to 4K support, which will only be available on a 4K television, the new set-top box will support High Dynamic Range (HDR) video for brighter, more accurate colors.
Apple is also said to be testing a new version of its TV app that is designed to better highlight live TV content, aggregating live shows from apps that offer live streaming, and it is establishing deals with content makers to provide 4K video.
In order to play 4K and HDR content, Apple will need deals with content makers that can provide video in those formats. The Cupertino, California-based technology giant has begun discussions with movie studios about supplying 4K versions of movies via iTunes, according to people familiar with the talks. The company has also discussed its 4K video ambitions with content companies that already have apps on Apple TV, another person said.
We've known Apple has had a new Apple TV with 4K support in the works for some time, and while there were hints that a launch was imminent, there was no confirmation that the device would be introduced in September prior to today.
The Apple TV was last updated in October of 2015, which is when the redesigned fourth-generation set-top box with Siri Remote and a full App Store was introduced.
Along with a new 4K Apple TV, we're also expecting to see a third-generation Apple Watch with LTE support and three new iPhones, including a radically redesigned 5.8-inch iPhone with an OLED display and facial recognition at Apple's September event.