Laurene Powell Jobs Gains Majority Stake in 'The Atlantic' Magazine
Atlantic Media chairman David G. Bradley today announced that Emerson Collective is obtaining a majority stake in The Atlantic magazine.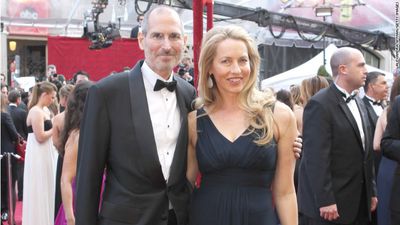 Steve Jobs and Laurene Powell Jobs
Emerson Collective is an educational and philanthropic organization co-founded by Laurene Powell Jobs, the widow of Apple's late Steve Jobs.
Bradley will retain a minority stake in The Atlantic and will continue as chairman and operating partner for at least three to five years, at which point Emerson Collective may assume full ownership of the magazine.
The Atlantic is a monthly magazine with coverage areas ranging from politics and art to business and technology. It was founded in 1857 as The Atlantic Monthly in Boston, Massachusetts. The Atlantic also publishes on the web.
Bradley reported to his staff that he and his advisers had compiled a list of 600 potential investors, but ended up approaching only Powell Jobs as a potential partner, due to her ambition and presumably her philanthropic efforts as well.
In a statement, Powell Jobs praised The Atlantic for the breadth and scope of its purpose: to "bring about equality for all people; to illuminate and defend the American idea; to celebrate American culture and literature; and to cover our marvelous, and sometimes messy, democratic experiment."
Atlantic Media did not disclose how much Powell Jobs invested to gain a controlling stake in the magazine. At this time, the deal does not affect Atlantic Media's other brands, including Quartz, Government Executive, and National Journal.