Eagle-eyed MacRumors reader Tony today noticed the iPod mini has made a nostalgic reappearance on Apple's website in Singapore.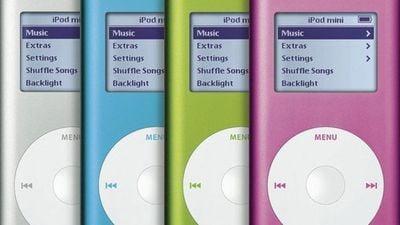 Apple's online store says the iPod mini models are available to ship in 2-3 weeks, but we strongly advise against ordering. Apple discontinued the iPod mini over 12 years ago, and the product pages have an outdated design when accessed from a desktop browser, so this is certainly a glitch that will soon be corrected.
For now, the colors listed include Blue, Green, Pink, and Silver, with 4GB or 6GB of storage, indicating these are second-generation models released in February 2005. It was enough space for up to 1,500 songs in your pocket.


In September 2005, Apple discontinued the iPod mini after introducing the iPod nano, which itself was discontinued alongside the iPod shuffle yesterday. The internet-connected iPod touch is now the only product Apple sells under its iconic iPod brand, effectively marking the end of an era for the company.
Update: Apple removed the iPod mini listings from its online store a few hours after this article was published.