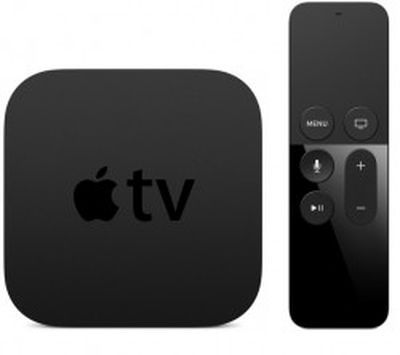 Universal Search, the feature that allows users to find content across multiple apps and services using text or Siri voice search, was today added to several new apps in the United States, Australia, Canada, and other countries.
In the United States, AHC Go (American History Channel), Destination America Go, Discover Life Go, Filmstruck, Shudder, Sundance Now, and Velocity Go have been updated with Universal Search support.
In Australia, AnimeLab and DocPlay support Universal Search, as do City Video and Crave in Canada.
In France, Japan, Mexico, Netherlands, and Spain, the MUBI app has been updated with support for Universal Search.
Apple's Universal Search feature was first introduced alongside the fourth-generation Apple TV. It was originally limited to iTunes, Netflix, Hulu, HBO, and Showtime, but Apple has been steadily expanding the number of apps that work with Universal Search since its debut.
Apple maintains a full list of apps that support the Apple TV's Universal Search feature in a dedicated support document. Apple plans to continue expanding the search feature to additional apps.
Along with Universal Search, AHC Go, Destination America Go, Discover Life Go, and Velocity Go also now work with the TV app on the Apple TV and iOS devices in the United States. Apps that support the TV app are also listed in an Apple support document.