Apple Names Isabel Ge Mahe as New Managing Director of Greater China
Apple today announced that Isabel Ge Mahe, the current vice president of wireless technologies, has been made the vice president and managing director of Greater China. In her new role, she will report directly to Apple CEO Tim Cook and COO Jeff Williams.
According to Apple, Ge Mahe, who has led Apple's wireless technologies software engineering teams for nine years, will provide leadership and coordination across Apple's China-based team.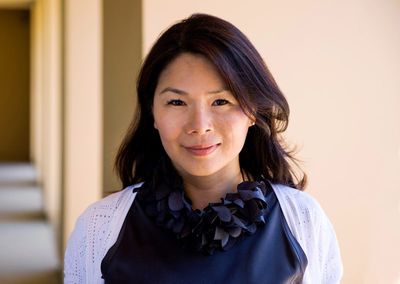 "Apple is strongly committed to invest and grow in China, and we are thrilled that Isabel will be bringing her experience and leadership to our China team," said Tim Cook, Apple's CEO. "She has dedicated a great deal of her time in recent years to delivering innovation for the benefit of Apple customers in China, and we look forward to making even greater contributions under her leadership."
As VP of wireless technologies, she has focused on the development of cellular, WiFi, Bluetooth, NFC, and location and motion technologies for nearly all of Apple's products. She has also previously been in charge of the engineering teams developing Apple Pay, HomeKit, and CarPlay, and she has worked closely with Apple's R&D team and carrier partners to bake China-specific features into the iPhone and iPad.
She has overseen the addition of QR Code support in iOS 11, SMS fraud prevention services exclusive to China, and the feature that allows Apple customers to use a phone number as an Apple ID.
In a statement, Ge Mahe said she is honored to represent Apple in China. "Everyone at Apple is proud of the contributions we make to the communities where we do business, and I am looking forward to deepening our team's connections with customers, government and businesses in China to advance innovation and sustainability," she said.
China has become an increasingly important market for Apple over the course of the last few years, and Ge Mahe's appointment comes as the company struggles to maintain iPhone sales momentum in the country. In the second quarter of 2017, revenue in China was at $10.7 billion, down from $12.5 billion in the year-ago quarter.
Ge Mahe will begin working in her new position, which is based in Shanghai, later this summer.