A recent report by The Wall Street Journal has taken a look into the smartphone design war happening between Apple and Samsung, suggesting that the latter company has begun edging out the former with the design of the Galaxy S8.
According to Hugh Dubberly, formerly of both Apple and Samsung, Samsung isn't ahead of Apple because it has "gotten better" at designing smartphones, but because Apple has "fundamentally changed" following the death of former CEO Steve Jobs.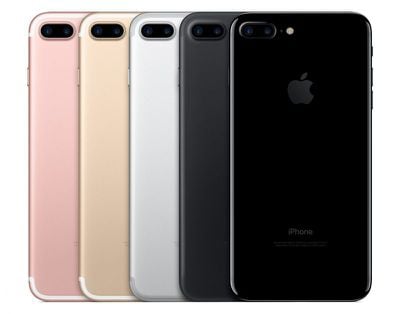 Some design experts wonder if the Galaxy S8's visual leap says more about Apple and its chief executive, Tim Cook, whose operational skills contrast with the visionary talents of his predecessor, Steve Jobs. "It's not so much that Samsung has gotten better, but Apple has fundamentally changed," said Hugh Dubberly, a former Apple creative director and former member of Samsung's global design advisory board. "The pipeline that Steve [Jobs] started is over."
While smartphone innovation has "plateaued" over the last few years, analysts said that consumers are focusing more on the aesthetic of a smartphone to determine if they will buy the device or not.
How a smartphone looks now accounts for about half a consumer's purchase decision, with the assessment formed in roughly one second, according to Charles L. Mauro, president of MauroNewMedia, a product-design research firm that has done consulting work for Apple and Samsung. Mr. Mauro says peer-reviewed research reveals aesthetics matter much more than previously believed, as older surveys pegged looks as influencing only 7% of a phone purchase.
The report cites recent data accumulated by Consumer Reports, which compared 2016's iPhone 7 to 2017's Galaxy S8. The newer Galaxy S8 bested the iPhone 7 in categories like battery life and design, while most of the iPhone 7's shortcomings are rumored to be addressed in the iPhone 8 later this year.
According to analysts, the iPhone 8 needs "a new distinguishing feature," with The Wall Street Journal referencing a fingerprint sensor embedded under the display as a potential game-changing addition -- although recent rumors have suggested Touch ID could be nixed from the iPhone 8 altogether.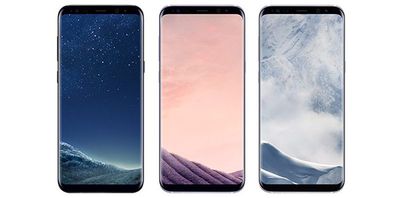 The S8 is nudging the bar higher as Apple seeks to impress with its 10th anniversary iPhone this fall. For Apple to outdo Samsung on design, analysts said, it would need a new distinguishing feature, like a fingerprint sensor beneath the display rather than a physical home button.
Apple and Samsung's smartphone design war has been raging for years, heating up in 2011 when Apple sued Samsung and accused the company of copying the design of the iPhone and iPad and committing patent infringement in the process. Last December, the Supreme Court reversed a decision to award Apple $399 million in damages related to the case, which it was originally awarded by a lower court, and the case will now returned to the U.S. Court of Appeals.
For the next devices, Apple is expected to announce the iPhone 8 in the traditional September timeframe, and the smartphone is believed to include a 5.8-inch OLED screen with an edge-to-edge display, glass body, wireless charging, facial recognition, and no physical Home Button. Samsung is rumored to announce the Galaxy Note 8 in August, potentially launching with a curved display that is "marginally larger" than the 6.2-inch display of the current Galaxy S8+, while also including two rear cameras.