Apple is set to spend $921 million on a second data center in Denmark run entirely on renewable energy. The news was relayed by the Danish government's Ministry of Climate Energy and confirmed in a statement to Reuters by Apple's Nordic director Erik Stannow.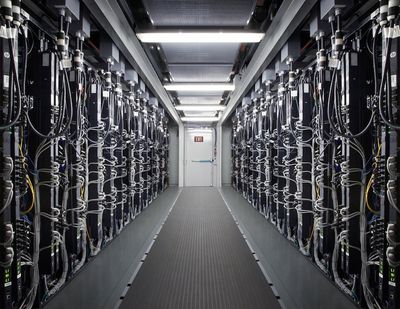 "We're thrilled to be expanding our data center operations in Denmark, and investing in new sources of clean power," Erik Stannow, Nordic manager for Apple, told Reuters in an email.

"The planned facility in Aabenraa, like all of our data centers, will run on 100 percent renewable energy from day one, thanks to new clean energy sources we're adding," he said.
Apple said the new data center would begin operations in the second quarter of 2019 and would power its online services, including the likes of iMessage, Siri, Maps, and the App Store.
The data center is located in Aabenraa near the German border, which is a couple of hundred miles south of the data center the company has built just outside of Viborg, which is due to start operations later this year.
Apple said a planned data center in Athenry, Ireland, announced in 2015, had yet to begin construction and is awaiting judicial review. Apple faced multiple objections from local groups because of the planned facility's possibly harmful effects on the nearby wilderness. Originally it aimed to have the Irish data center up and running by early 2017.
(Thanks, Daniel!)