Mobile Roaming Charges Abolished in the EU
A new European Union law came into effect on Thursday that abolishes roaming charges for people using mobile phones abroad. The new rules mean that EU citizens traveling within the EU that call, text, and browse the internet on their mobile devices will be charged the same price they pay in their home country.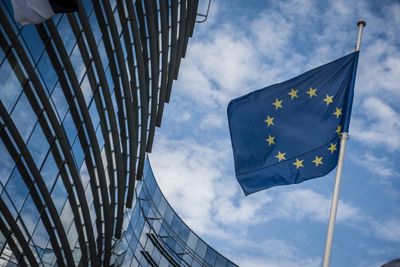 Previously, roaming charges were added to the cost of calls, SMS messages, and web browsing whenever mobile users in the EU traveled to another country and connected to another cellular network. The practice of charging consumers extra while they were abroad gained widespread notoriety because users often ended up having to pay extortionate fees for relatively moderate data usage.

"Each time a European citizen crossed an EU border, be it for holidays, work, studies or just for a day, they had to worry about using their mobile phones and a high phone bill from the roaming charges when they came home," said the European Commission in a statement. "The European Union is about bringing people together and making their lives easier. The end of roaming charges is a true European success story. Eliminating roaming charges is one of the greatest and most tangible successes of the EU," the statement added.
The EU has been negotiating with mobile networks for nearly 10 years to come to an agreement regarding the legislation, following repeated warnings from networks that the law could mean higher tariffs at home. That outcome appears to have been avoided, however.
"The EU has managed to find the right balance between the end of roaming charges and the need to keep domestic mobile packages competitive and attractive," continued the statement. "Operators have had 2 years to prepare for the end of roaming charges, and we are confident that they will seize the opportunities the new rules bring to the benefit of their customers."
Despite the new law, consumer watchdog Which? told the BBC that mobile users need to be aware that if they exceed contract data allowances while traveling within the EU they will still be charged, just as they would be in their own country. Also, the law only applies to travelers, so calling another EU country from home will still incur additional charges.
Update: Some readers are reporting that mobile carriers in certain EU countries have already raised their plan prices, although it's still unclear if this is a direct result of the legislation that came into effect today.
Note: Due to the political nature of the discussion regarding this topic, the discussion thread is located in our Politics, Religion, Social Issues forum. All forum members and site visitors are welcome to read and follow the thread, but posting is limited to forum members with at least 100 posts.