Apple Paying Freelancers to Improve the Accuracy of Apple Maps
In an effort to improve Apple Maps, which many iPhone users still consider to be inferior to Google Maps, Apple has enlisted the help of contracted freelancers to validate the accuracy of points of interest and other information, in exchange for micropayments, according to French blog iGeneration.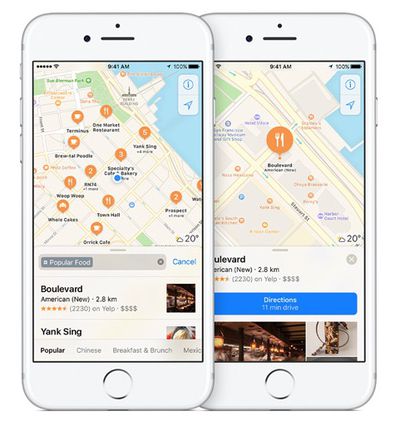 For the past year, through a platform called TryRating, Apple has reportedly paid freelancers 54 cents per task on average, with each task often only taking a few minutes to complete. The fine print allegedly limits freelancers to 600 completed tasks, and no more than 20 hours worked, per week.
The report doesn't specify how freelancers are selected, but they appear to be recruited through a third-party subcontractor.
A typical task, for example, could be verifying the accuracy and relevance of the search results that Apple Maps shows for a "McDonald's" query for a particular location. The freelancer's task would be to ensure the McDonald's restaurants listed are within a close distance, have accurate addresses, and so forth.

Apple's so-called TryRating platform with a typical verification task
Apple supposedly has a 200-page Maps Search Evaluation Guidelines document that freelancers are required to follow.
One of the examples Apple provides is a search from Somerville, Massachusetts for "Machu Picchu," a well-known historical site in Peru, but also the name of a local restaurant in the city. A freelancer's task would be to ensure all of the search results for "Machu Picchu" are contextually relevant.
iGeneration's in-depth report provides further details about Apple's so-called TryRating platform, which it likens to Amazon's Mechanical Turk.
Apple Maps launched in 2012 and was quickly criticized for having incomplete and inaccurate mapping data, which led some iPhone users on dangerous routes. Apple CEO Tim Cook offered a rare public apology for the frustration it caused customers, and then iOS chief Scott Forstall was ousted just one month later.
Apple Maps still gets a bad rap among some users, but Apple's continued efforts to improve the app should help reverse some of those opinions.