Apple Releases macOS Sierra 10.12.5 With Headphones Audio Fix and Enhanced Mac App Store Compatibility
Apple today released macOS Sierra 10.12.5, the fifth update to the macOS Sierra operating system that first launched in September of 2016. macOS Sierra 10.12.5 comes more than one month after the release of macOS Sierra 10.12.4, an update that introduced Night Shift for Mac. Five betas of macOS Sierra 10.12.5 were seeded to developers and public beta testers ahead of the update's release.
macOS Sierra 10.12.5 is a free update for all customers who have a compatible machine. The update can be downloaded using the Software Update function in the Mac App Store.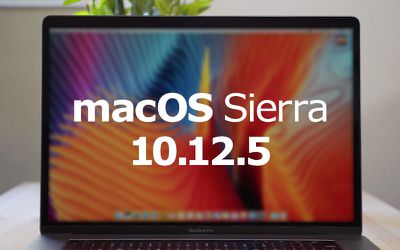 No feature additions, bug fixes, or other changes were found in macOS Sierra 10.12.5 during the beta testing process, and developers and public beta testers were only told that the update "improves the stability, compatibility, and security of your Mac." According to Apple's release notes, the following bug fixes and enhancements are included in 10.12.5:
- Fixes an issue where audio may stutter when played through USB headphones
- Enhances compatibility of the Mac App Store with future software updates
- Adds support for media-free installation of Windows 10 Creators Update using Boot Camp
An list of the security fixes bundled into the update is available via an accompanying support document.
macOS Sierra 10.12.5 will soon be followed by a new version of macOS, which we expect to see introduced at Apple's June Worldwide Developers Conference. The new version of macOS will be in testing for several months, however, so Apple is likely to continue updating macOS Sierra.
Update: For those still using OS X El Capitan, Apple has issued a new 2017-002 security update. There's also a security update for OS X Yosemite.