LG Named as Supplier of iPhone 8's 3D Facial Recognition System for Front-Facing Camera
LG Innotek will supply Apple with 3D facial recognition modules for the iPhone 8, according to The Korea Economic Daily (via The Investor).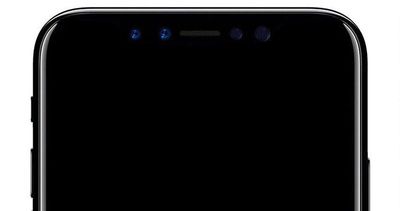 The report vaguely says LG's "new facility investment" worth roughly $238.5 million will be dedicated to Apple's orders, and adds that LG will "build a new plant" for production of the facial recognition modules, which are expected to be part of the iPhone 8's front-facing FaceTime camera system.
It's not entirely clear if the front-facing camera will also have dual lenses, or retain a single lens in line with previous iPhone models.
Apple analyst Ming-Chi Kuo of KGI Securities previously said the iPhone 8 will have a "revolutionary" front-facing camera system with 3D sensing capabilities, fueled by algorithms from PrimeSense, an Israeli company that Apple acquired in 2013. PrimeSense was known for developing Microsoft's first Kinect sensor for Xbox.
Kuo said the iPhone 8's front camera system will include two infrared modules that are able to determine the location and depth of objects placed in front of it, with potential applications including facial recognition, iris scanning, and some combination of augmented reality/virtual reality/mixed reality.