Aspyr is set to release action-adventure game Mafia III for Mac on Thursday with support for Apple's Metal API, according to MacGamerHQ.
The open-world game developed by Hangar 3 is the third installment in the Mafia series to offer both third-person perspective gaming and a cover system, featuring melee combat, character interrogation, and more.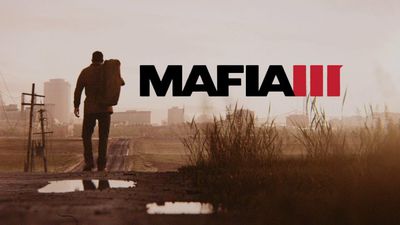 The game is set in 1968 New Bordeaux – a re-imagined version of New Orleans – which is ten districts big and larger than both Mafia and Mafia II maps combined. Players take control of Lincoln Clay, a Vietnam War veteran on a quest to seek revenge for his adopted family, murdered at the hands of local mobs.
The game will be available on Steam and the Mac App Store for $39.99, but interested gamers should take a good look at the minimum system requirements below before ordering, as the graphically intense Mafia III looks set to be a demanding game.
Operating System: macOS 10.12.4 (Sierra)

Processor: Intel Core i5 (4 cores)

Processor Speed: 3.2 GHz

Memory: 8 GB

Hard Drive Space: 50 GB

Video Card (AMD): Radeon R9 M290X

VRAM: 2 GB
Note that Mafia III requires an AMD video card with at least 2GB of VRAM to run – Intel and Nvidia graphics cards are not supported. Qualified Mac models include: AMD Radeon Pro 450, 455, or 460 (late 2016 MBP); AMD Radeon R9 M370X (mid 2015 and 2016 MBP); AMD Radeon R9 M380, M390, M395, or M395X (late 2015 iMac); AMD Radeon R9 M290X or Radeon R9 M295X (late 2014 iMac); and AMD FirePro D300, dual AMD FirePro D500, or dual AMD FirePro D700 (late 2013 MacPro).
Aspyr warns that without meeting these requirements, users can expect sub-par frame rates or severe game instability.
Update:
Mafia 3 is
now available on Steam
and the Mac App Store. [
Direct Link
]