Today's the Last Day to Get USB-C Accessories and LG Displays at a Discounted Price From Apple
Since early November, Apple has been offering a significant discount on all of its USB-C adapters and accessories, including the 4K and 5K LG UltraFine displays, to ease the transition from USB-A to USB-C for new MacBook Pro owners.
Apple's discount is set to expire at the end of March, meaning today, March 31, is the last day to make a purchase before prices go back up.
At the current time, all accessories and LG displays are discounted by upwards of 25 percent, which is a major price drop. On the 5K LG UltraFine Display, for example, that cuts the regular $1,299.95 price down to $974. For the 4K display, the price drops from $699.95 to $524.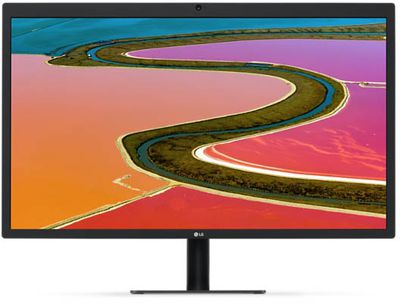 All of Apple's own USB-C accessories are available at a discount through the end of the day, with prices listed below:
- USB-C to USB Adapter - Was $19, now $9
- Thunderbolt 3 to Thunderbolt 2 Adapter - Was $49, now $29
- USB-C Digital AV Multiport Adapter - Was $69, now $49
- USB-C VGA Multiport Adapter - Was $69, now $49
- USB-C to Lightning Cable (1m) - Was $25, now $19
- USB-C to Lightning Cable (2m) - Was $35, now $29
Non-Apple USB-C accessories are also discounted, with price drops on hard drives, SSDs, adapter cables, and more.
Apple's sale was originally set to expire on December 31, 2016, but after availability issues with the 5K LG UltraFine Display, it was extended until March 31, 2017. Apple could potentially extend the sale again, but it's best to make purchases now if you've been holding off on getting a monitor or a new USB-C accessory.