Apple today provided public beta testers with macOS 10.12.5, a new update that's been in developer testing since March 28. macOS Sierra 10.12.5 comes a little over a week after releasing macOS Sierra 10.12.4, which introduced Night Shift for the Mac.
Beta testers who have signed up for Apple's beta testing program will receive the 10.12.5 macOS Sierra beta through the Software Update mechanism in the Mac App Store.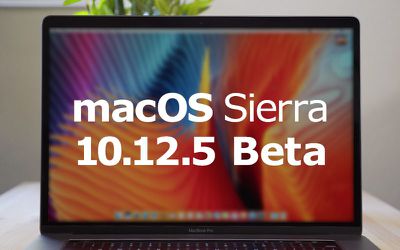 Those who want to be a part of Apple's beta testing program can sign up to participate through the beta testing website, which gives users access to both iOS and macOS Sierra betas. Betas should not be installed on a primary machine due to the potential for instability.
The release notes accompanying the developer beta say the update "improves the stability, compatibility, and security of your Mac."
There's not much to glean from Apple's release notes, so it is not clear what minor feature tweaks or bug fixes might be included in 10.12.5. Nothing notable has been discovered in the developer betas thus far.