The iPhone captured 79 percent of global smartphone profits in 2016, according to new research from Strategy Analytics obtained by The Korea Herald. Global smartphone profit stood at $53.7 billion, with Apple's iPhone profit accounting for $44.9 billion.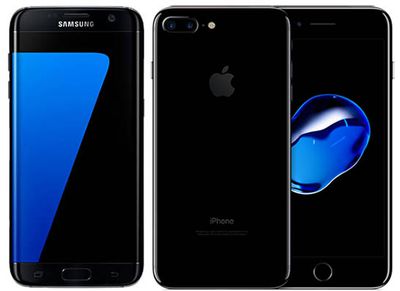 Apple held 14.5 percent global smartphone marketshare in 2016, second behind Samsung's 20.8 percent global marketshare. For comparison, Samsung, which posted an $8.3 billion profit, accounted for 14.6 percent of global profits in 2016.
The Cupertino company typically dominates global profit share despite not holding a large amount of marketshare in the smartphone segment. In the first quarter of 2015 alone, Apple accounted for 92 percent of global smartphone profit on 20 percent of actual smartphone sales. Similarly, in the fourth quarter of 2014 Apple captured nearly 90 percent of smartphone profit.
Much of Apple's success in late 2014 and early 2015 can be attributed to the popularity of the iPhone 6 and 6 Plus, sending Android global profit share down to 11.3 percent during the fourth quarter of 2014, down from 29.5 percent in the fourth quarter of 2013.
The popularity of the iPhone 7 and 7 Plus helped bolster a .5 increase in smartphone shipments year-over-year in the fourth quarter of 2016, edging Samsung to make Apple the world's top smartphone maker in the quarter.