Steve Jobs Would Have Been 62 Today While MacRumors Turns 17
Steve Jobs, born on February 24, 1955, would have celebrated his 62nd birthday today. The late Apple co-founder, who passed away on October 5, 2011 following a lengthy battle with cancer, is remembered not only as a visionary and marketing genius, but also as a friend, father, and husband.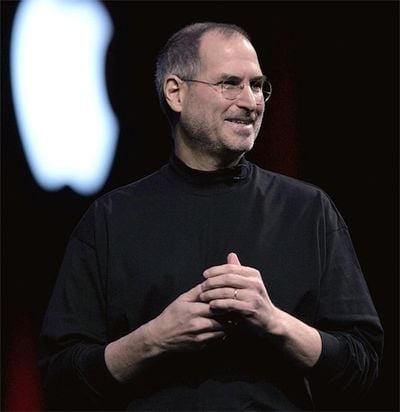 Jobs, who co-founded Apple in 1976 with Steve Wozniak and Ronald Wayne, introduced three of Apple's most iconic products in its history: the Macintosh in 1984, and after a twelve-year absence from the company, the iPod in 2001 and iPhone in 2007. His iconic career had its fair share of highs and lows.
In 1985, following a power struggle with then-CEO John Sculley, Jobs resigned from Apple. He went on to found NeXT later that year, and while its hardware business was largely unsuccessful, Apple acquired the company in 1997 to use its NeXTSTEP operating system as the foundation of Mac OS X.
Jobs would become Apple CEO again later that year and guide it from the brink of bankruptcy in the late 1990s to become the world's most valuable company just two months prior to his death. His legacy lives on at Apple, which recently said the theater on its new Apple Park campus will be named after him.

Apple CEO Tim Cook:
"Steve's vision for Apple stretched far beyond his time with us. He intended Apple Park to be the home of innovation for generations to come," said Tim Cook, Apple's CEO. "The workspaces and parklands are designed to inspire our team as well as benefit the environment. We've achieved the most energy-efficient building of its kind in the world and the campus will run entirely on renewable energy."
Coincidentally, today also marks the 17th anniversary of MacRumors.com, founded by Arnold Kim on February 24, 2000 during his fourth year of medical school. Kim stopped practicing medicine in 2008 to focus on this website full time, and the community now reaches millions of Apple fans around the world.
As always, we express our gratitude to our readers, forum members, contributors, volunteers, sponsors, and all those who allow us to continue sharing the latest Apple news and rumors.