Apple today seeded the third beta of an upcoming macOS Sierra 10.12.4 update to public beta testers for testing purposes, two weeks after seeding the second public beta and one day after releasing the third 10.12.4 beta to developers.
Beta testers who have signed up for Apple's beta testing program will receive the third 10.12.4 macOS Sierra beta through the Software Update mechanism in the Mac App Store.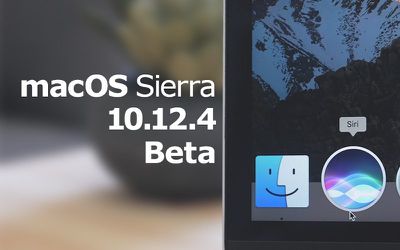 Those who want to be a part of Apple's beta testing program can sign up to participate through the beta testing website, which gives users access to both iOS and macOS Sierra betas. Betas should not be installed on a primary machine due to the potential for instability.
macOS Sierra 10.12.4 brings iOS's popular Night Shift mode to the Mac, allowing users to cut down on blue light exposure in the evening. Believed to affect sleep by upsetting the body's circadian rhythm, blue light is thought to be more harmful than yellow light.
With Night Shift, the Mac's display automatically shifts from cool to warm at sunset and then shifts back at sunrise. Users can also set custom times for the display's colors to shift, or toggle the effect on manually. A Toggle to turn Night Shift on is available in the Notification Center, and Siri can also be used to activate the feature.
macOS Sierra 10.12.4 also includes Shanghainese dictation support, cricket scores for Siri, improved PDFKit APIs, and iCloud Analytics options.