Apple's new Pro Apps Bundle for Education, which launched in the United States last week, is now available for purchase in several other countries, including but not limited to Australia, Belgium, Canada, China, France, Germany, Hong Kong, Ireland, Italy, New Zealand, Singapore, Spain, Taiwan, UAE, and the United Kingdom.
Other countries where the bundle is now available include Austria, Brazil, Czech Republic, Denmark, Finland, Hungary, Japan, Malaysia, the Netherlands, Norway, Poland, the Philippines, Portugal, Russia, South Korea, Switzerland, Sweden, Thailand, and Turkey. If we spot any others, we'll add them to this list.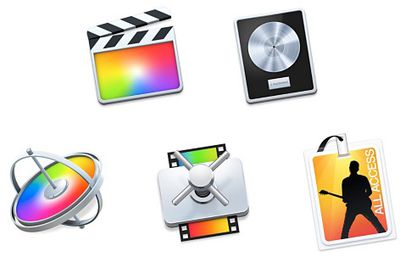 The education bundle, available to qualifying students and faculty, includes permanent copies of Final Cut Pro X, Logic Pro X, Motion 5, Compressor 4, and MainStage 3 for a significant discount. In the United States, for example, the five apps usually cost $629.95, while the bundle is $199.99—a savings of over $425.
Elsewhere, pricing is set at £199.99 in the United Kingdom, $299.99 in Australia, $259.99 in Canada, and €229.99 in several European countries, such as Belgium, France, Germany, and Ireland. Prices in other countries vary.
Final Cut Pro X is Apple's professional video editing software, while Logic Pro X is its professional audio workstation for advanced music production. Motion 5, Compressor 4, and MainStage 3 are companion tools for creating 3D animations and effects, customizing output settings, building set lists, and more.
After purchasing the bundle, education customers will receive an email with codes to redeem the apps on the Mac App Store.