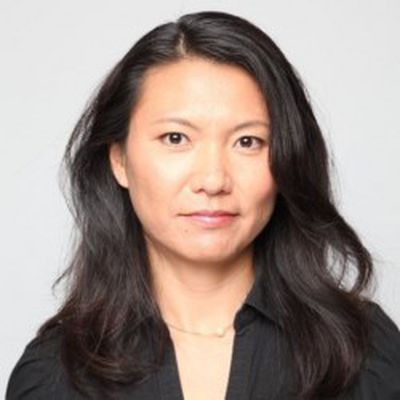 Last May, Apple hired Nest's former Vice President of Technology, Yoky Matsuoka, to help run the company's health initiatives, but she ended up leaving Apple towards the end of 2016. Matsuoka is now joining the Nest team once again as the Alphabet-owed company has re-hired the robotics expert as the Chief Technology Officer for the Nest Learning Thermostat (via Bloomberg).
In her new role, she will "define a long-term technology roadmap" for the smart home accessory company, using her expertise in machine learning.
Matsuoka is also said to be encouraged by Alphabet to identify other companies under the corporate umbrella where Nest might be able to form a beneficial partnership through collaborations "on technology and product development."

Alphabet Inc. re-hired Yoky Matsuoka to oversee technology at its Nest Labs Inc. smart home unit, snapping up the robotics and artificial intelligence expert after she recently left Apple Inc.

As Chief Technology Officer, Matsuoka will work closely with Nest's engineering and product teams to define a long-term technology roadmap. She'll be responsible for identifying important enabling technologies for Nest products and services, such as sensors and machine learning, while partnering with outside companies.
During her time at Apple, Matsuoka worked under the company's chief operating officer Jeff Williams, who is in charge of Apple's health initiatives like ResearchKit, HealthKit, and CareKit. Originally at Nest, Matsuoka developed the technology that lets the Nest Learning Thermostat adapt to environmental conditions and learn from past usage. She also co-founded the experimental project lab Google X, which has created Google's self-driving car and Google Glass.
Matsuoka was part of Nest when it was founded by "iPod father" Tony Fadell in 2010, but Fadell has now left the company, noting in a blog post last summer that it was the right time to "leave the Nest." Since he left, Fadell has become an advisor to Nest and Alphabet CEO Larry Page. According to Bloomberg, Matsuoka's return to Nest might help lead to a smoother 2017, following a few years of protracted product releases and recalled devices.