Apple's Lisa Jackson Joins Federal Committee Advising on Vehicle Automation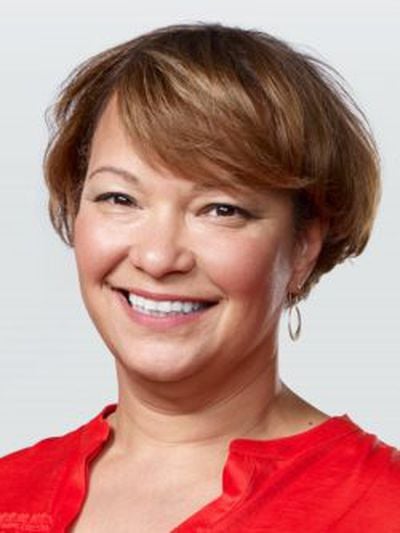 Lisa Jackson, Apple's vice president of environment, policy, and social initiatives, has been named as a member of the new Federal Committee on Automation. Announced by the U.S. Department of Transportation, the committee will act as an advisory panel to discuss and look into "some of the most pressing and relevant matters facing transportation today."
These matters are said to mainly include the development and deployment of automated vehicles. Additionally, the committee will act as a resource for the Department of Transportation as it continues to provide research, policy updates, and regulations on transportation in the U.S., while also helping "advance life-saving innovations."
Its members consist of "leading professionals and experts" in a multitude of fields.

"During my time at the Department, we have fostered some of the most significant technological changes to ever take place in transportation, and we did so while keeping our focus on the safety of the American people," said U.S. Transportation Secretary Anthony Foxx. "This new automation committee will work to advance life-saving innovations while boosting our economy and making our transportation network more fair, reliable, and efficient."
In addition to Lisa Jackson, the Federal Committee on Automation will include Gloria Boyland (FedEx VP), Robin Chase (Zipcar Co-Founder), Rachel Holt (Uber Regional General Manager), Gerry Murphy (Amazon Senior Corporate Council), and various other technology executives, university professors, and automotive industry professionals.
Each member of the committee is said to contribute the "best practices, challenges, and opportunities" they have knowledge of in regards to the future of automation in vehicles. Apple's own interest in autonomous cars was made official in a letter to federal regulators last month, and now it appears that the company will be willing to share its knowledge for the betterment of vehicle automation across the industry.

As technology develops, automation may play a larger role in a number of modes of transportation, including cars, buses, trains, planes, and UAS (drone) systems. This committee will play a critical role in sharing best practices, challenges, and opportunities in automation, and will open lines of communication so stakeholders can learn and adapt based on feedback from each other.
The full list of committee members can be found on the U.S. Department of Transportation's official website.