A 10.5-Inch iPad Pro Could Match the 12.9-Inch Model's Resolution and the iPad Mini's Pixel Density
Apple is rumored to be working on a new
iPad
Pro that adopts an edge-to-edge display, and while it's said to be somewhere around 10 inches, there are a lot of mixed rumors about the specific size of the tablet.
Studio Neat designer Dan Provost yesterday wrote a post
on Medium
(via
Daring Fireball
) making the case for a 10.5-inch iPad. His math is solid and his argument makes sense, framing all of the iPad Pro rumors in a new light.
When introducing the 12.9-inch iPad Pro in 2015, Apple marketing chief
Phil Schiller
explained that Apple settled on that size because the width of the tablet matched the height of the existing 9.7-inch iPad. The 12.9-inch iPad Pro, he said, was similar to having two 9.7-inch iPads side-by-side.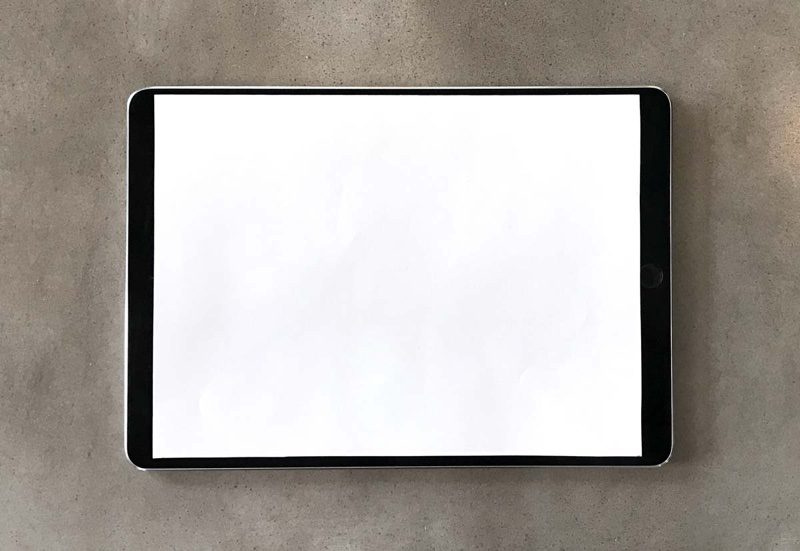 A 9.7-inch iPad Pro with a 10.5-inch piece of paper over it, via Provost
Provost takes this concept and applies it to the iPad mini. The width of a 10.5-inch iPad would match the height of the iPad mini screen, and furthermore, a 10.5-inch iPad would use the same resolution as the 12.9-inch model, with the same pixel density as the iPad mini.
The math works out perfectly. This new 10.5" iPad would have the exact same resolution as the 12.9" iPad Pro (2732 x 2048), but the same pixel density of the iPad mini (326 ppi instead of 264 ppi). Crunch the numbers, do a little Pythagorean Theorem, and you end up with a screen 10.5" diagonal (10.47" to be precise, but none of Apple's stated screen sizes are exact). In terms of physcial dimensions, the width of this 10.5" screen would be exactly the same as the height of the iPad mini screen.
Existing rumors all agree that the upcoming iPad Pro will be in the neighborhood of 10 inches, but we've heard everything from 10.1 inches to 10.9 inches, suggesting Apple could be testing multiple prototypes.
KGI Securities analyst
Ming-Chi Kuo
originally suggested the tablet
would be 10.5 inches
, but recently
revised his statement
to say that it could be anywhere from 10 inches to 10.5 inches.
Japanese site
Mac Otakara
has released two separate reports, one mentioning a
10.1-inch tablet
and the other suggesting the display will measure in
at 10.9 inches
, while rumors from the Taiwanese supply chain suggest a 10.5-inch display.
While we can't yet say for certain the iPad Pro will feature a 10.5-inch display, it's the size that makes the most sense and fits well into Apple's lineup.
The upcoming iPad Pro is said to be a new flagship model that will be sold alongside the 12.9-inch iPad Pro. It's said to feature an
edge-to-edge display
with no Home button and
a small top bezel
.