AirPods Supplier Increasing Production Capacity Due to Strong Demand
AirPods manufacturer Inventec is planning to expand production capacity for the wireless headphones in the wake of high consumer demand during the holiday season. In a new report by China's Economic Daily News (via DigiTimes), the supplier is rumored to have begun expanding capacity in a few of its Shanghai plants.

The report noted that Inventec has recently started expanding capacity at its Shanghai plants in order to satisfy increasing demand for the earphones and the plants are currently working overtime to deliver orders.
After the AirPods went on sale on December 13, the headphones quickly slipped to shipping estimates from 4 weeks and then to 6 weeks. Thanks to positive initial impressions from the first group of customers, and increased fervor to purchase the AirPods for the holidays, many users began seeking ways to buy the headphones before Christmas, including third-party retailers like Best Buy and Target.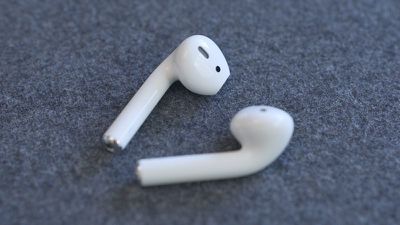 Estimated arrival dates have improved for many customers who were placed with lengthy month-long shipping estimates at first, and it appears that Inventec intends to continue to meet customer demand by "working overtime to deliver orders."
This week, Apple CEO Tim Cook called the AirPods "a runaway success," commenting on the fact that "we're making them just as fast as we can" so as many of its fans can get a pair of the headphones as soon as possible. Overall, Cook said that Apple has had "a great holiday."