Here's a Detailed Aerial Photograph of Apple Campus 2
Apple's spaceship-shaped campus in Cupertino, California is nearing completion, and most of the ring-shaped main structure and auxiliary buildings have been finished.
We've seen monthly drone updates of the location during the construction period, letting us keep an eye on Apple's progress, and now SkyIMD has created a neat high-resolution aerial mosaic that gives an incredibly detailed overall view of the nearly-finished campus.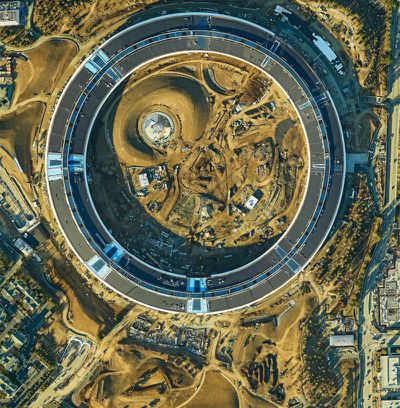 The image depicts the main spaceship building that is the highlight of the campus, with its massive curved glass windows and huge built-in glass doors that open up into a cafeteria area. The aerial photo, composed of ten 100-megapixel images captured with a PhaseOne iXA-RS1000, was made on December 22.
Duncan Sinfield, who has shared Apple Campus 2 drone videos with MacRumors for several months, has also uploaded an updated video captured on Christmas morning that shows the progress Apple has made on landscaping in recent weeks.
Apple plans to have the campus finished by the beginning of 2017, with employees moving in during the first quarter, but landscaping work will not be finished until the middle of the year.