New iPhone, iPad, or AirPods? Get Extra Apple-Certified Lightning Cables for Just $6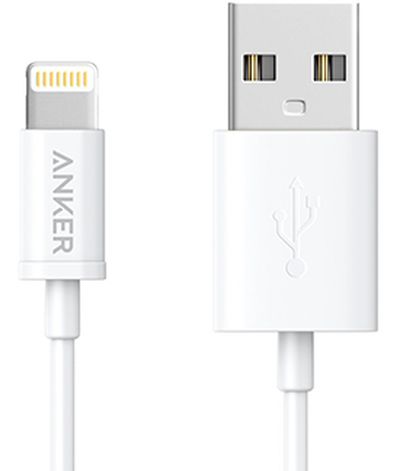 For those lucky enough to find a new iPhone, iPad, or AirPods under the tree today, now is the perfect time to outfit your home, car, work desk, bedside table, or elsewhere with extra Lightning charging cables.
Apple charges $19 for its 1-meter Lightning to USB charging cable, but you can save yourself $13 by purchasing an Apple-certified 0.9-meter Anker Lightning to USB charging cable for just $5.99 on Amazon.
The cable qualifies for free two-day shipping in the United States for Amazon Prime members. Without a Prime membership, free standard 6-8 days shipping in the U.S. is available on orders over $49 in total.
While counterfeit Apple cables and chargers on Amazon are common, and potentially dangerous, Anker claims its cable is certified by Apple under its MFi Program. MFi-certified products have been certified by the developer to meet Apple performance standards. The Wirecutter, owned by The New York Times, said Anker has the best Lightning cable.
This article is not affiliated with Anker, but MacRumors is an affiliate partner with Amazon and may get paid if you click one of the above links and make a purchase. Thank you to our readers for their continued support this year.