U.K. Surveillance Powers Are 'Illegal', Rules E.U.'s Highest Court
The European Union's highest court has ruled that the "general and indiscriminate retention" of electronic communications by governments is illegal, in a direct challenge to the U.K.'s recently passed Investigatory Powers Act, the so-called "Snooper's Charter" (via The Guardian).
The U.K. bill requires that internet service providers retain a record of all websites visited by citizens for 12 months at a time, but today's decision by the European Court of Justice (ECJ) in Luxembourg ruled that the collection of data in such a manner puts citizens under "constant surveillance" and enables governments to draw "very precise conclusions" about their private lives.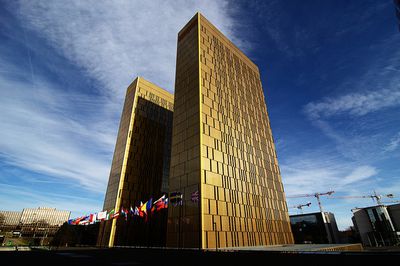 The European Court of Justice
The interference by national legislation that provides for the retention of traffic data and location data with that right must therefore be considered to be particularly serious. The fact that the data is retained without the users of electronic communications services being informed of the fact is likely to cause the persons concerned to feel that their private lives are the subject of constant surveillance. Consequently, only the objective of fighting serious crime is capable of justifying such interference.
It's unclear at this point whether the ruling can be used to overturn the United Kingdom's surveillance laws. The U.K.'s Home Office has said it will appeal the ruling, which could eventually prove academic once the country has withdrawn from the E.U. and the ECJ loses judicial authority over the U.K.
Martha Spurrier, director of the human rights group Liberty, said the ruling "upholds the rights of ordinary British people not to have their personal lives spied on without good reason or an independent warrant."

The government must now make urgent changes to the Investigatory Powers Act to comply with this. This is the first serious post-referendum test for our government's commitment to protecting human rights and the rule of law. The UK may have voted to leave the EU – but we didn't vote to abandon our rights and freedoms."
Apple has long opposed the U.K.'s Investigatory Powers bill, which originally required companies to build anti-encryption backdoors into their software, before an amendment to the wording meant that companies aren't required to do so when a government agency requests it, unless taking such an action "is technically feasible and not unduly expensive". The exact definition of those terms are set to be left to the decision-making of a British judge on a case-by-case basis.
Note: Due to the political nature of the discussion regarding this topic, the discussion thread is located in our Politics, Religion, Social Issues forum. All forum members and site visitors are welcome to read and follow the thread, but posting is limited to forum members with at least 100 posts.