Apple's In-Store Pickup Tool for AirPods Now Live, Showing Early February Availability
Apple has activated its in-store pickup tool for AirPods on its website, enabling customers to enter a zip or postal code and check for availability of the all-new wireless earphones at Apple Stores in their local areas.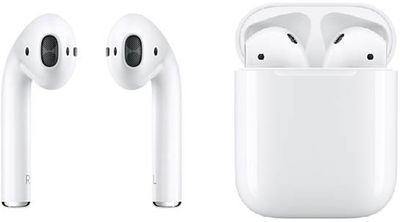 Personal Pickup for AirPods is currently live in the United States, Australia, Canada, France, Germany, Italy, the Netherlands, Japan, Spain, Sweden, and the United Kingdom, showing availability of February 6-8 in most countries, which is likely a conservative estimate due to limited stock.
The tool is not yet available in Belgium, Brazil, China, Hong Kong, Switzerland, Turkey, or the United Arab Emirates, countries where Apple also operates retail stores, but it will presumably be expanded soon.


AirPods became available for purchase at Apple Stores yesterday, and some lucky customers were able to secure one of the limited number of pairs available. Apple said stores will continue to receive "regular shipments" of AirPods, so customers may have success finding a pair before the early February dates quoted.
AirPods became available for purchase on Apple's website last week, but orders placed today are estimated to ship in 6 weeks, or around late January. The first wave of customers who ordered AirPods online began receiving their shipments yesterday in the United States and around the world.
Apple Authorized Resellers and carriers also began receiving a limited number of AirPods this week, as seen over the past few days when Best Buy and Verizon have periodically offered AirPods for estimated delivery as early as this week.