Apple Updates Boot Camp Drivers to Fix Major Issue Causing Blown Speakers on New MacBook Pros [Updated]
Apple has released updated audio drivers to fix a major issue causing blown out speakers on new MacBook Pro models running Windows 10 with Boot Camp.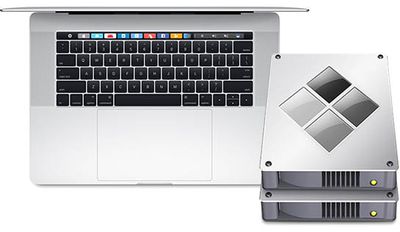 Earlier this month, a number of users began noticing crackling or distorted sound coming from the left, right, or both speakers on the new MacBook Pro, oftentimes shortly after installing and running Windows 10 with Boot Camp. These issues persist even when affected users boot back into macOS Sierra.
MacRumors reader tianhuailiu — edited slightly for clarity:
"I used Boot Camp to install Windows and the right speaker started producing crackling sounds. It sounds like something broke inside the speaker. Every time I log in on Windows and try doing something with the speaker driver, either the left or right speaker produce a crackling sound. I have to return the MacBook Pro right now. Right now both my speakers crash both in macOS Sierra and in Windows, and they can only produce half of the original volume.
The damage to the speakers appears to be permanent once it occurs, requiring users to contact Apple to exchange their new MacBook Pro for a replacement unit. Unfortunately, due to limited stock, some of these users are now faced with waiting several weeks for their MacBook Pros to be swapped out.
The new Boot Camp audio drivers are available through Apple Software Update on the Windows side for both 13-inch and 15-inch models, although the issue appears to primarily affect the larger of the two. The new drivers, of course, are of no help to users who have already blown out their speakers.
While new drivers are available, late 2016 MacBook Pro users should exercise caution when running Windows 10 with Boot Camp due to the severe nature of the problem. As a temporary workaround, some users have plugged in headphones during the booting process until installing the updated drivers.
After installing the updated drivers, some MacBook Pro users appear to be experiencing issues with low volume on both Windows 10 and macOS Sierra, but the underlying problem remains unclear. Affected users should contact Apple or schedule a Genius Bar appointment for further support.
The issue does not affect older MacBook Pro models or Windows virtualization software such as VMware Fusion and Parallels Desktop for Mac.
Update: Apple has released a support document confirming the problem and advising users to update to the new drivers to avoid speaker issues.