Apple is working with LG on a new dual camera module capable of 3D photography effects for potential use in its 10th anniversary iPhone, according to a brief report in The Korea Economic Daily.
The article is short on details, but states that the "LG Innotek" dual-lens camera will likely be used in Apple's new products in the latter half of 2017.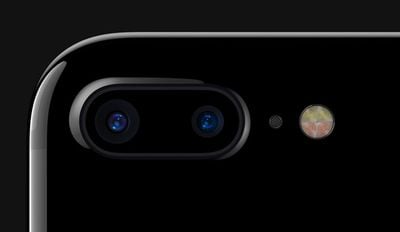 Sources close to the situation said, "Apple is now studying how to apply its 3D camera technology into LG Innotek's smartphone camera," adding, "Since LG Innotek also has its own 3D camera and related technologies, such joint efforts will likely to bear fruit sometime within next year."
The article mentions the LinX Imaging company Apple bought last year. In acquiring the Israeli startup, Apple took ownership of LinX's enhanced camera technology, which included 3D depth mapping and lighting enhancements, likely used to create features such as Portrait Mode seen in the iPhone 7.
It's unclear what other "3D photographing" features the sources are referring to that would be hardware-based, although Apple does own old patents for face and biometric recognition. Otherwise, Apple has patented inventions in the past for high-end image analysis techniques such as object recognition, but these largely rely on software. Apple is also said to have a team of people working on integrating augmented reality functionality into the iPhone's camera app.
Apple has a major iPhone redesign planned for 2017, with a glass body and edge-to-edge OLED display that includes an integrated Touch ID fingerprint sensor, front-facing camera. The new iPhone may be sold alongside upgraded (but standard) 4.7 and 5.5-inch iPhones, and could potentially feature wireless charging.