Setapp, an upcoming subscription service from MacPaw, aims to offer a Mac App Store alternative and change the way customers obtain software for their Macs. Setapp will make 40+ popular Mac apps available to Mac users for a flat monthly fee at launch, and there are plans to continually add new apps as the service grows.
Much like Netflix, Setapp will charge users a flat $9.99 fee per month, giving them access to a wide range of Mac apps like RapidWeaver, Marked 2, Ulysses, iMazing, iStat Menus, Toast Titanium, CodeRunner, Blogo, Pagico, and more. It's an interesting concept that has already attracted quite a few app developers, and could attract many more popular apps should the concept catch on.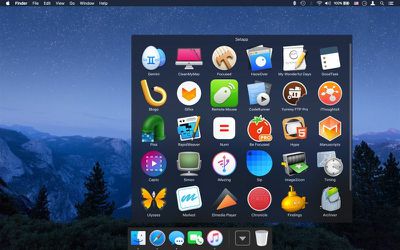 Setapp includes continual updates, so users who pay the subscription fee to access apps will not need to pay separately for future updates, nor will they need to make in-app purchases or pay additional money to access full app functionality. Setapp apps will also work offline, when no internet connectivity is available, and will be installed through a main Setapp app.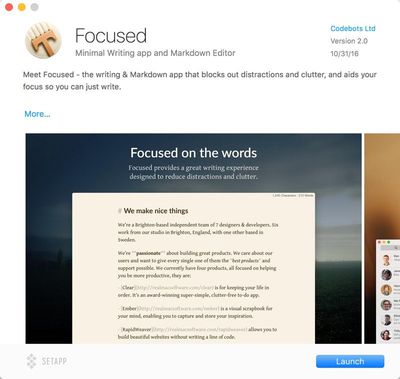 Much like Apple's own Mac App Store, Setapp pays 70 percent of revenue to developers and takes a 30 percent cut, but it also provides developers with a continuous monthly revenue stream, which could be more appealing than the Mac App Store.
Setapp is rumored to be planning to have a beta testing period in the near future, which will give Mac users a chance to try out the subscription service before it launches. Mac users can sign up to request a beta invite through the Setapp website.