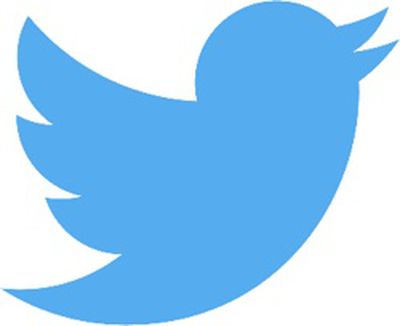 Almost three months after news first broke that Twitter was planning to launch new features in order to address a bevy of concerns leveled at the company in regards to bullying and harassment among its users, the company today announced the launch of a few anti-abuse steps it'll be taking to make its platform more inclusive. The final product is slightly different from what was detailed in August, and comes as a simple expansion of Twitter's pre-existing "mute" ability.
Whereas mute was limited to entire accounts before, now users will be able to mute keywords, phrases, and even entire conversations within notifications in Twitter. This way, users can block specific content they don't want to be notified about, without having to completely mute an entire account. The expansion of mute is still a step behind third-party apps like Tweetbot, which let users mute words, hashtags, and users everywhere they appear on Twitter, not just in notifications.

The amount of abuse, bullying, and harassment we've seen across the Internet has risen sharply over the past few years. These behaviors inhibit people from participating on Twitter, or anywhere. Abusive conduct removes the chance to see and share all perspectives around an issue, which we believe is critical to moving us all forward. In the worst cases, this type of conduct threatens human dignity, which we should all stand together to protect.

Because Twitter happens in public and in real-time, we've had some challenges keeping up with and curbing abusive conduct. We took a step back to reset and take a new approach, find and focus on the most critical needs, and rapidly improve. There are three areas we're focused on, and happy to announce progress around today: controls, reporting, and enforcement.
The company also announced, although vaguely, a new way for users to report abuse that violates Twitter's parameters for prohibiting harmful language "that targets people on the basis of race, ethnicity, national origin, sexual orientation, gender, gender identity, religious affiliation, age, disability, or disease." It's unclear how this update differs from Twitter's current "report Tweet" option, but the company said that it offers "a more direct way" for users to report negative conduct when they see it happening.
The process behind the anti-harassment move at Twitter has gotten an overhaul as well, with retrained support teams ready to address user reports of bad behavior, and also overhauled system tools so its employees can "deal more effectively with this conduct when it's reported." Twitter said that its goal is "a faster and more transparent process," with the final outcome aimed to be a "culture of collective support on Twitter."
All the same, the company noted that it understands such improvements won't stop hate speech overnight, or "suddenly remove abusive conduct from Twitter. No single action by us would do that. Instead we commit to rapidly improving Twitter based on everything we observe and learn." The new features will begin appearing on Twitter for iOS, Android, and the web in the coming days. More information on how to install mute keywords and Twitter's hateful conduct policy can be found in the company's help center.
Note: Due to the political nature of the discussion regarding this topic, the discussion thread is located in our Politics, Religion, Social Issues forum. All forum members and site visitors are welcome to read and follow the thread, but posting is limited to forum members with at least 100 posts.