First Customers Begin to Receive New MacBook Pro With Touch Bar
The calendar has turned to Monday, delivery trucks have hit the streets, and the first customers around the world are now beginning to receive Apple's new MacBook Pro with the all-new Touch Bar. Orders began shipping over the weekend, with deliveries starting today and continuing into next week for the earliest adopters.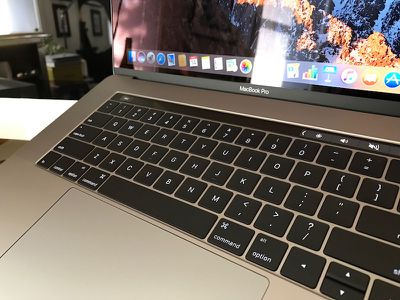 A number of MacRumors readers are beginning to unbox their shiny new Mac, including user WayneShorter, who shared the above photo in our 2016 MacBook Pro order/shipping discussion topic. Likewise, Reddit user Xales received his new 15-inch MacBook Pro with Touch Bar as seen below a few hours ago.


Those still anxiously waiting for their new MacBook Pro to be delivered can track their shipment on Apple's orders page and on UPS's website with a tracking number. Some customers have even taken to tracking UPS flights on FlightAware. When your new MacBook Pro arrives, be sure to share a photo.