Apple Releases iOS 10.0.3 for iPhone 7 With Cellular Connectivity Bug Fix
Apple today released the second official update to the iOS 10 operating system, nearly one month after releasing iOS 10.0.2 and a month and a half after providing the new iOS 10 operating system to the public. iOS 10.0.3 comes ahead of iOS 10.1, a more significant update that brings a Portrait mode depth-of-field effect to the iPhone 7 Plus.
iOS 10.0.3 can be downloaded as an over-the-air update on all iPhone 7 and iPhone 7 Plus devices.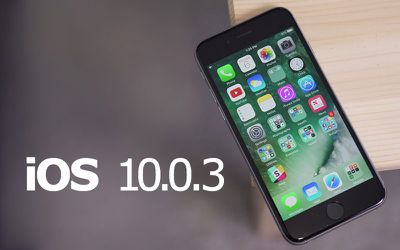 Today's update includes a fix for a bug that could cause issues with cellular connectivity, a problem that only affected the new iPhone 7 and the iPhone 7 Plus. Shortly after the iPhone 7 was released, a number of Verizon users began experiencing a serious issue that caused them to regularly lose LTE connectivity on their new device. It was later discovered that the issue affected iPhone 7 and 7 Plus devices associated with other carriers as well, and it should now be fixed for all users.
iOS 10 is a major update that includes features like a redesigned Lock screen experience, a revamped Messages app with a full App Store, a Siri SDK for developers, new looks and features for Maps and Apple Music, and tons more. Make sure to check out our iOS 10 roundup for details.