Despite accelerating hype surrounding the possibility of self-driving and fully autonomous vehicles in the near future, most Americans would rather drive themselves.
That's according to the results of a new study published today that aimed to assess public opinion on the subject. The survey commissioned by Kelley Blue Book showed that out of 2,264 U.S. residents polled, 64 percent said they need to be in control of their own vehicle and 62 percent said they enjoy driving.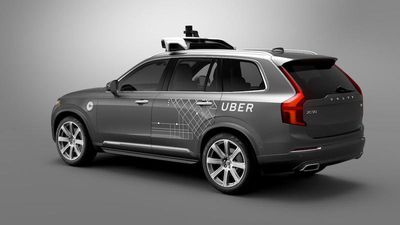 The results also revealed that 80 percent of participants believed people should always have the option to drive themselves, while a third of respondents said they would never buy a fully autonomous car.
When asked if they would live to see a world in which all vehicles are fully autonomous, 62 percent of respondents answered no. Baby boomers were the most resistant to the idea (72 percent), followed by Gen X (64 percent) and millennials (60 percent). Gen Z (ages 12-15) respondents were the most optimistic about a future of cars with no drivers, with only 33 percent believing such a scenario unlikely.
"This shows that while many of us have been reading a lot about progress being made on self-driving cars of late, to most people it's still like a flying car, something out of The Jetsons," said Kelley Blue Book senior analyst Karl Brauer. "But we also learned that while it's hard to get people on board, any level of exposure changes perceptions quickly."
The poll showed that most people aren't familiar with the term "autonomous vehicle" – one with no steering wheel or pedals, and no way for a human to intervene – and are wary of such technology. Meanwhile, just over half of respondents preferred to have full control of their vehicle, even if that made roads less safe overall, while 49 percent said they would be willing to cede some control to a computer if that meant having a safer roadway.


The poll results will be seen as a challenge for companies hedging their bets on an emerging market for self-driving vehicles. Ford, BMW, and Volvo aim to offer autonomous cars for sale within the next five years. Google and Uber are actively researching the area, while Lyft recently claimed that private vehicle ownership would be phased out in major cities by 2025, largely because of self-driving vehicles.
Although Apple's vehicle plans seem to be in flux, the company does have hundreds of employees working on a car project. Following Bob Mansfield's takeover of the car initiative earlier this year, Apple is said to have laid off dozens of employees as part of a "reboot" that will see focus shifting towards the development of an autonomous vehicle system.