Jet Black iPhones Face Global Shortage as New Color Proves Difficult to Manufacture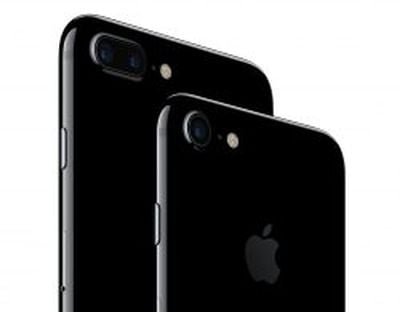 Apple's new Jet Black color is a popular choice among early iPhone 7 and iPhone 7 Plus adopters, but the new models face a global shortage as the new high-gloss finish has proven challenging for the company's manufacturers.
Jet Black models suffer from a low casing production yield rate of 60-70%, meaning that 30-40% of units do not pass Apple's quality standards and must be retooled, according to KGI Securities analyst Ming-Chi Kuo.
Apple says the high-gloss Jet Black finish is achieved through a precision nine-step anodization and polishing process.
When pre-orders began on September 9, shipping estimates for Jet Black models quickly slipped to November, but some iPhone 7 Plus models in the new color are now shipping sooner than expected. In-store availability of Jet Black models remains scarce, with only a few Apple Stores in France carrying the Jet Black iPhone 7 as of the time this article was published, according to iStockNow.
Kuo said limited availability of Jet Black models, along with stronger-than-expected iPhone 7 Plus demand driven by Samsung's recent Galaxy Note 7 recall, contributed to an initial iPhone 7 shortage.
Early shortage not entirely due to market demand. Shipment time for online orders is on par with last year's cycle, generally estimated within 2-3 weeks, with the exception of the jet black model, which suffers from a low casing production yield rate of 60-70%. However, with the number of countries in the first wave to debut the iPhone 7 rising to 28 this year, versus 12 for the iPhone 6S launch, we believe overall demand for iPhone 7 is lower than that of its predecessor. Regarding news of some mobile operators reporting pre-order growth for the iPhone 7 over last year's 6S, we believe this is mainly attributable to market share gains for these mobile operators thanks to new promotions, rather than representing greater consumer demand.
The analyst reiterated his prediction that iPhone 7 series shipments in 2016 will fall short of iPhone 6s series shipments in 2015.