One of the new features in macOS Sierra is tabbed windows throughout the operating system, bringing a feature that was once limited to Safari to all Mac apps, first and third party.
In apps like Pages, Keynote, and Numbers, when you work with multiple documents, there's now an option to organize them into separate tabs instead of separate windows. This feature is available in most first-party Apple apps, including Mail, Maps, TextEdit, and more.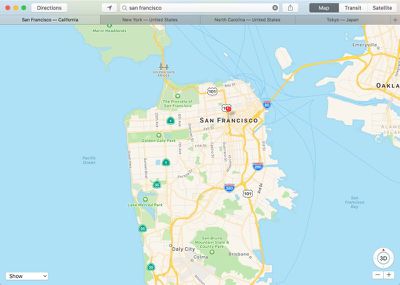 To use the new tab feature in an app that supports it, whenever two or more windows are open, choose the "Window" option from the menu bar and select "Merge All Windows." The individual windows will become a single window with tabs to switch between files.


Tabs in apps work just like tabs in Safari. In Apple's apps, Command + T will open a new tab automatically, as will the "+" button, and tabs can be dragged out into their own separate windows.
In some cases, third-party apps will automatically support tabbed windows, but for other apps, developers may have to make some changes to enable it. Text editing app Byword, for example, now has an option to combine all open windows into a single window with tab, and other apps will soon follow now that macOS Sierra is available to the public.


macOS Sierra is available as a free download from the Mac App Store starting today. For more information on the features included in the latest operating system update, make sure to check out our macOs Sierra roundup.