One of the simpler updates arriving in macOS Sierra is an overhauled experience for both Photos and Messages, bringing each app closer to their newly-updated iOS 10 counterparts. For Messages, that means users will now be able to use the Mac version of the app to send and receive rich links and Tapback messages, along with larger emoji characters when three or fewer are sent in a message.
Otherwise, Messages for Mac doesn't have the other additions introduced in iOS 10, including Digital Touch messages and the Messages App Store with sticker functionality. Users will still have to open their iPhones to send these types of messages, although macOS Sierra will better accommodate the visual placement of stickers and Tapback notifications than previous versions of Apple's desktop software.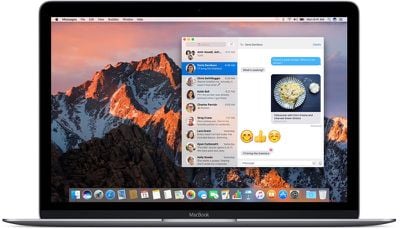 On the Photos side of things, the Mac version of the app will now have the "Memories" tab that was introduced in iOS 10. The feature intelligently curates photo collections based on location, date, and even the people within each image, and puts them all into new short videos for you to view. Although the feature is streamlined, users can choose to customize each Memory to their liking, similar to the Memories editing process in iOS 10.
Some of the memory categories Photos surfaces includes Recent events, Last Week, Last Weekend, Year summary, Trips, Birthdays, and more. Users who have already set up their People album in iOS 10 will have to re-scan their image library in Sierra since facial recognition settings don't carry over between devices. There will also be an new "Places" album to see the location of every image you've taken on a world map.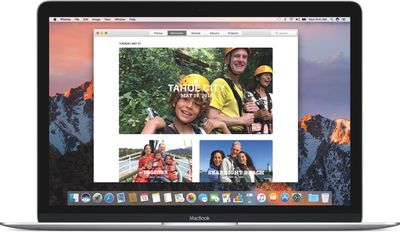 Other tidbit updates in Photos include a new "Brilliance" tool to improve photo detail through adding contrast and highlights, and Live Photo editing with filters and various other adjustment instruments. Third-party developers are also now able to use a Live Photo Editing API to create tools for editing Live Photos in Sierra.
macOS Sierra is available as a free download on the Mac App Store starting today. Check out the MacRumors Sierra roundup for more information on the new operating system, and keep a lookout for the rest of our macOS coverage.