India is seeking discussions with Apple about including state-funded biometric ID technology to authenticate its citizens, according to Bloomberg.
The government initiative is part of a national biometric identity program called Aadhaar (Hindi for 'foundation'), which already covers fingerprint and iris-scanning authentication across a range of public and private services including banking.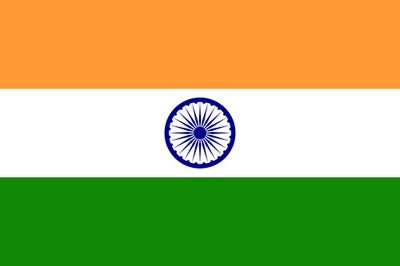 Apple is expected to resist opening up its hardware and software to the registration, encryption, and security technology, but doing so could see the company excluded from India's thriving smartphone market.
One consulting group in India is predicting "a battle of ecosystems" between the state and tech companies. Indeed, signs of division already appear to have emerged. Just a few weeks ago, government officials are said to have invited executives from Apple, Microsoft, Samsung, and Google to a meeting to discuss embedding the technology into their devices, but Apple didn't even show up.
According to Ajay Bhushan Pandey, who runs the Unique Identification Authority of India and convened the meeting, company representatives who did attend listened politely but were noncommittal. However, Pandey says he was unequivocal about the government's position and told the executives to return to headquarters and "work this out so we can have Aadhaar-registered devices".
Since September 2010, India has collected citizens' biometric and demographic data and issued ID numbers to every man, woman, and child. More than one billion people have signed up to Aadhaar - over four fifths of the population.
The initiative is designed to catch criminals who defraud the welfare state, but civil liberties groups say the program violates public privacy. Despite opposition, the government is moving ahead with Aadhaar and recently rolled out a digital payments system built on the program, which is part of an effort to make financial services available to millions of people who don't hold a bank account.
Apple is expected to fight the government's demands following its recent public dispute with the FBI, which wanted to install a backdoor into the company's mobile operating system in order to provide access to data in criminal investigations. Apple insisted any such intrusion would make users' devices less secure and open to hacking. It appears to have won the battle in its own country, at least for now, but given that Apple's stance on Aadhaar could affect its access to a hugely lucrative overseas market, India could be a whole other story.
Note: Due to the political nature of the discussion regarding this topic, the discussion thread is located in our Politics, Religion, Social Issues forum. All forum members and site visitors are welcome to read and follow the thread, but posting is limited to forum members with at least 100 posts.