Apple Says Over-the-Air iOS 10 Update Issue is Fixed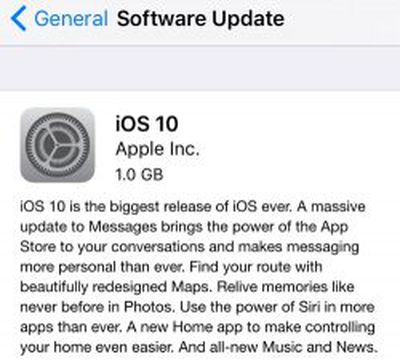 In a statement given to BuzzFeed's John Paczkowski, Apple says the issue that was causing iOS 10 updates installed over-the-air to fail on some iPads and iPhones has been resolved, making it safe to resume iOS 10 downloads.
"We experienced a brief issue with the software update process, affecting a small number of users during the first hour of availability. The problem was quickly resolved and we apologize to those customers. Anyone who was affected should connect to iTunes to complete the update or contact AppleCare for help.
Shortly after iOS 10 was released, a number of people who attempted to install iOS 10 using an over-the-air download saw their installation fail, effectively bricking devices until plugged into iTunes for an update or restore. For people who are not near a computer or who do not own one, this is a significant problem.
Users who were already affected by the problem will need to continue on with the restore process using a computer, but new users who attempt to install the update should not run into the problem.
Apple recommends creating a backup before installing any new iOS update, and those worried about having the install fail can instead download the update through iTunes, an installation method that has not been affected.