Apple Has Filed Trademarks for 'A10 Fusion' and 'iSight Duo'
Just hours after lawyer Brian Conroy unearthed several Apple trademark filings, including iPhone 7, iPhone 7 Plus, Iris Engine, AirPod Case, Touch Bar, Smart Button, Control Strip, and more, MacRumors reader Ryan Simmons has uncovered additional trademark applications for "A10 Fusion" and "iSight Duo" filed in Brunei.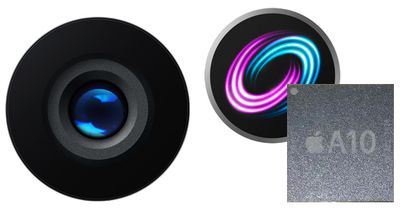 "iSight Duo" would be a logical name for the iPhone 7 Plus' widely rumored dual-lens camera system, but what "A10 Fusion" could represent is less clear. Both the iPhone 7 and iPhone 7 Plus are expected to have faster A10 chips, while Apple's only use of "Fusion" is for the Fusion Drive, which combines flash (SSD) and hard drive (HDD) storage into a single volume on select iMac and Mac mini models.
Both trademark applications were filed on June 8, 2016, while Simmons also uncovered recent trademark filings for "Depth" and "Writeboard," which could be features or functions related to the Apple Pencil. Assuming the "iSight Duo" dual-camera system has one telephoto lens, as rumored, "Depth" could alternatively pertain to depth of field photos on iPhone 7 Plus.
It is likely that Apple's announcements at its iPhone event in San Francisco today will shed light on at least some of the trademark filings uncovered over the past two days. The keynote begins at 10:00 a.m. Pacific Time, and MacRumors will be providing live coverage of the proceedings.