A10 Fusion
By MacRumors Staff
A10 Fusion Articles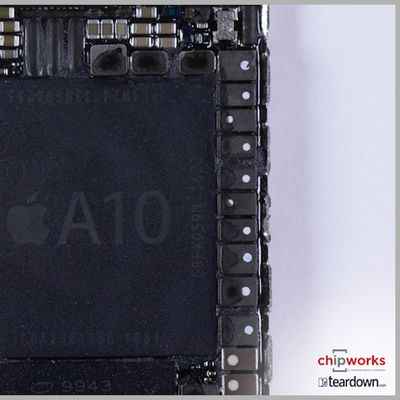 While iFixit was busy tearing down the iPhone 7 Plus, the experts at Chipworks opened up an iPhone 7 to take a close look at the chips included on the device's logic board. The new A10 Fusion chip at the heart of the iPhone 7 is the most significant feature to be examined, with Chipworks noting the chip is indeed manufactured by TSMC with a die size of roughly 125 square millimeters. The...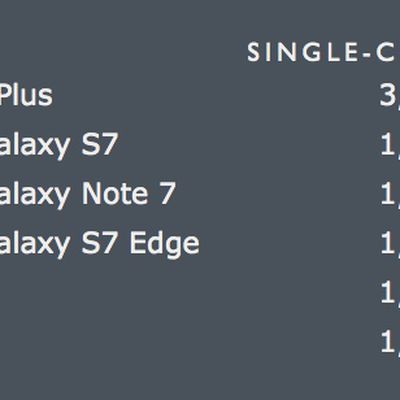 Yesterday, John Gruber at Daring Fireball highlighted just how well Apple's A10 Fusion chip found in its iPhone 7 stands up to the competition in terms of raw speed. (Image taken from Daring Fireball.) Looking at Geekbench results for single and multi-core performance across a range of smartphones, Gruber noted that the iPhone 7 series beats all newcomers on every score, including Samsung's...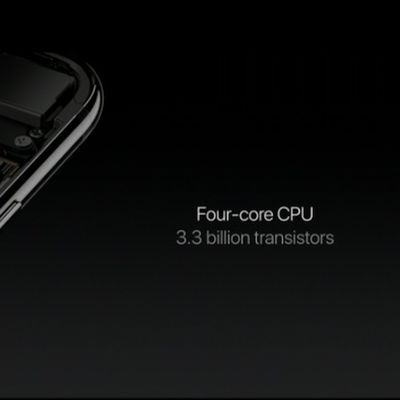 At last Wednesday's media event, Apple introduced two new processors - the A10 Fusion for iPhone 7 and 7 Plus and the S2 for Apple Watch Series 2. Although Apple only briefly covered the S2 during the presentation, it did spend a good deal of time talking about A10 Fusion. The 'Fusion' suffix refers to the heterogeneous architecture that the A10 features, which has two high-power, high-throughput ...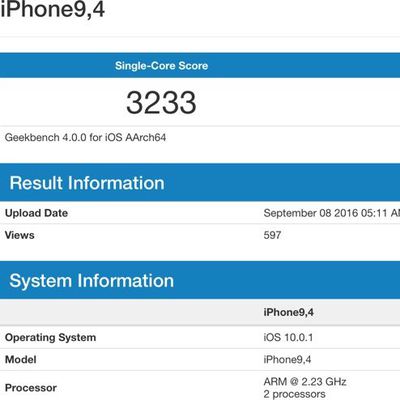 What appears to be a legitimate benchmark of an iPhone 7 Plus with an A10 Fusion processor has been spotted on Geekbench, and its performance scores are impressive. The A10 Fusion in the iPhone 7 Plus outperforms all existing iOS devices equipped with A9 and A9X processors, including the iPhone 6s, the iPhone SE, and the 9.7 and 12.9-inch iPad Pro models. The iPhone 7 Plus received a...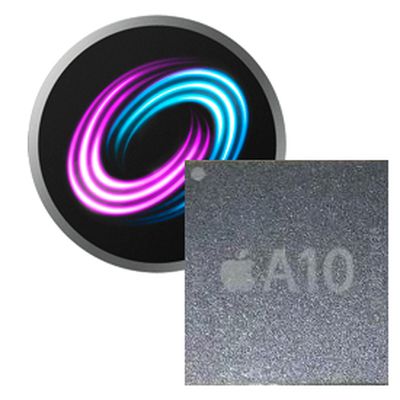 Just hours after lawyer Brian Conroy unearthed several Apple trademark filings, including iPhone 7, iPhone 7 Plus, Iris Engine, AirPod Case, Touch Bar, Smart Button, Control Strip, and more, MacRumors reader Ryan Simmons has uncovered additional trademark applications for "A10 Fusion" and "iSight Duo" filed in Brunei. "iSight Duo" would be a logical name for the iPhone 7 Plus' widely rumored ...