Satechi today announced an expansion of its Type-C accessory line, introducing the new Slim 4K Multi-Port USB-C Adapter. The Slim Multi-Port Adapter is designed to add multiple extra port connections to a laptop or desktop along with 4K support.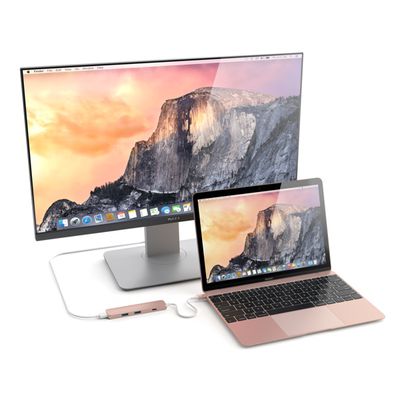 The adapter, which has a sleek aluminum design and comes in colors to match Apple's MacBook line (Rose Gold, Gold, Silver, and Space Gray), features a 4K HDMI port able to output video from a computer to a 4K monitor.
The Slim 4K Multi-Port Adapter also includes two standard USB-A ports and it supports passthrough charging, so multiple devices can be connected to a 12-inch MacBook while it is also charging.


Satechi is selling the Slim 4K Multi-Port Adapter starting today. It can be purchased from the Satechi website for $59.99.