macOS Sierra Code Confirms Thunderbolt 3 and 10Gb/s USB 3.1 Transfer Speeds in Future Macs
Code discovered within the macOS Sierra beta suggests the operating system will include support for second-generation USB 3.1 transfer speeds of up 10Gb/s, hinting at hardware upgrades that will be included in future Macs set to be released later this year.
Found in a localizable text string in macOS Sierra by 9to5Mac, the code points to support for "Super Speed Plus," another name for the faster 10Gb/s USB 3.1 Gen 2 specification. Current Macs (and OS X El Capitan) only support current-generation USB 3.1, capable of reaching transfer speeds of up to 5Gb/s, so the obvious conclusion is that Apple is planning to add USB 3.1 Gen 2 support to its upcoming Mac machines.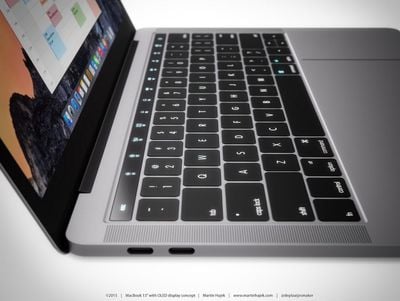 Apple's new Macs almost always include support for the latest USB and Thunderbolt specifications to maximize performance, so it should come as no surprise that Apple is planning the same upgrades for Macs to be released in 2016. Rumors have also previously suggested Thunderbolt 3, which includes support for 10Gb/s USB 3.1 and DisplayPort 1.2, will be introduced in Apple's most highly anticipated machine due for a refresh, the MacBook Pro, so the code found today is in line with what we'd expect to see.
There is no word on when Apple plans to debut its new MacBook Pro, and if there are other Mac updates in the works, but it is rumored to be debuting before the end of the year, perhaps at an event set to be held in October or November. The machine is said to feature a thinner, redesigned body with an OLED touch panel and Touch ID support.