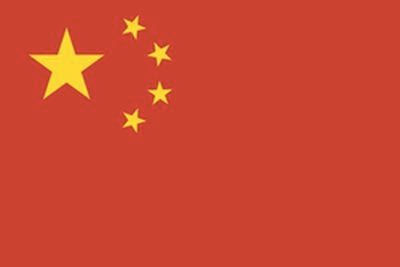 Apple became a target of anti-U.S. protest in China this week, following an international ruling against the country's controversial territorial claims.
Reuters reports that a "handful" of unofficial Apple stores were picketed and social media users encouraged each other to destroy their Apple products, as the company became a symbol of perceived injustice in its biggest overseas market.
Earlier this month, The Hague declared that China has no legal basis for its claim to most of the South China Sea, prompting state media to call the international court a "puppet" of external forces, and accuse the U.S. of turning the Philippines (which filed the case) against China.
About a week later, on Tuesday, over 100 protestors picketed four unofficial Apple dealers in the eastern province of Jiangsu, urging customers not to buy the genuine Apple goods on sale.
"They chanted, 'boycott American products and kick iPhones out of China,'" store owner Zhu Yawei told Reuters. "But nothing really happened: no fights, no smashing."
Meanwhile, anti-Apple sentiment flooded Chinese social media as people took to microblogging site Weibo to upload pictures of what they described as their smashed iPhones.
Not all Apple users shared the same view, however, and state media called for restraint following the limited protests.
"It's cheap nationalism and outright stupidity," said Shan Mimi, a 23-year-old assistant at a Shanghai law firm. "But if you were to offer me an (upcoming) iPhone 7, then I would gladly smash my iPhone 6!"
"I didn't smash my iPhone," one Weibo user told Reuters. "All I did was find a photo (of a smashed handset) on the internet and let off some steam. Boycotting Apple would only make Chinese people lose their jobs - many work for Apple."
Though the protests were small, some observers expressed concern about the impact they could have on Apple in the longer term, citing protests over the country's territorial dispute with Japan in 2012 that turned violent. Japanese automakers suffered plummeting sales in China as a result of the unrest and cut manufacturing in the country by half.
"There's not much Apple or any other foreign firm can do to prevent such patriotic protests," Canalys research analyst Nicole Peng told Reuters. "These incidents happen every few years."
Apple has faced a number of setbacks in China in recent months, including patent disputes, online rights infringement cases, product security reviews, and iTunes store closures. The company has also seen it lose market share due to increased competition from domestic rivals such as Huawei, Vivo and Oppo.
Despite the challenges, Apple continues to expand its retail presence in the country and strategically invest in the market to better understand its wider potential.
Note: Due to the political nature of the discussion regarding this topic, the discussion thread is located in our Politics, Religion, Social Issues forum. All forum members and site visitors are welcome to read and follow the thread, but posting is limited to forum members with at least 100 posts.