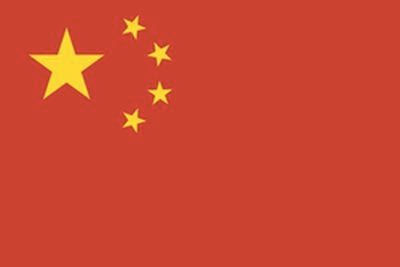 Products sold by Apple have recently been subjected to security reviews conducted by a committee associated with China's Cyberspace Administration, reports The New York Times.
The security reviews aim to determine whether the products "pose potential security threats" to China and Chinese consumers and have required Apple employees to answer questions about encryption and data storage in person. Other foreign technology companies who operate in China are also being required to submit to the reviews.
According to The New York Times, the security reviews are notable because they are targeting consumer software and gadgets that are popular in China. In other countries, similar security reviews take place, but are limited to products that are used by the military or government officials. Chinese officials have not explained the reasoning behind the checks, nor have the reviews been formally disclosed, reportedly leading tech companies and the U.S. government to worry they're being used to obtain vital security info.
Ultimately, the reviews could be used to block products without explanation or to extract trade secrets in exchange for market access. Those secrets could be leaked to Chinese competitors or expose vulnerabilities, which, in turn, Chinese hackers could exploit.

Further, tech companies are concerned that the reviews could set a precedent and that other countries will follow suit, each demanding different checks that would not only be costly but also put the companies at risk of having to hand over further secrets in exchange for market access.
It is not known what specific information Chinese authorities have asked for under the review process, and there is no indication that technology companies have provided sensitive information like source code. In a statement, the Cyberspace Administration of China told The New York Times that many countries carry out security reviews and that its inspections do not target "any particular country or product."
During a recent congressional hearing, Apple legal chief Bruce Sewell said China had asked Apple to hand over source code within the last two years but the company refused to do so. "I want to be very clear on this," Sewell said. "We have not provided source code to the Chinese government."
After the United States, Greater China, including Taiwan and Hong Kong, is Apple's second largest market by revenue. Apple is eager to grow its business in the country, but Apple has faced regulatory issues in recent weeks, including the forced shutdown of iTunes Movies and iBooks Stores in the country.
In a move that can perhaps be seen as an effort to smooth relations with China, Apple recently announced a $1 billion investment in Chinese ride-sharing company Didi Chuxing and just this afternoon, it announced a major GarageBand update with support for Chinese musical instruments.
Note: Due to the political nature of the discussion regarding this topic, the discussion thread is located in our Politics, Religion, Social Issues forum. All forum members and site visitors are welcome to read and follow the thread, but posting is limited to forum members with at least 100 posts.