Apple quietly updated the "choose your country" selector on its website a few weeks ago in the United Kingdom and other European countries, adding Euro 2016 country groups and a bracket to celebrate the ongoing football tournament in France.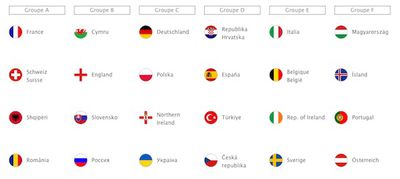 Apple also temporarily added a handful of countries and regions that it does not have regional websites for, including Albania, Iceland, Northern Ireland, Ukraine, and Wales, to ensure that the groups and bracket are filled out properly.


The fun "easter egg" discovery is for the 2016 UEFA European Championship currently being held between June 10 and July 10 in France, where eight teams remain: Belgium, France, Germany, Iceland, Italy, Poland, Portugal, and Wales.