Google Reportedly Working on Own-Branded Phone Set for Release This Year
Google is set to launch its own smartphone by the end of the year in an effort to compete more directly with Apple and Samsung devices, according to The Telegraph.
Citing "senior sources" familiar with the matter, the report claims that the company plans to unveil a Google-branded handset that is separate from its Nexus range of phones, which are designed and manufactured through partnerships with the likes of LG and HTC. Google is also said to be in discussions with mobile operators about the release of the phone by the end of 2016.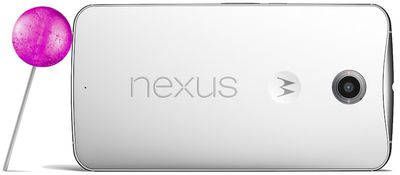 The Nexus 6 handset by Motorola, one of Google's manufacturing partners.
If true, the news would signal a significant shift in ambitions for the company's mobile arm, which has historically focused on software development with its Android OS and left handset design largely in the hands of hardware manufacturers.
By contrast, Google's own internal handset division will take full control over "design, manufacturing and software," the newspaper reported. No other details were offered by the sources, while Google declined to comment on the story.
Last month, Google CEO Sundar Pichai said the company was "investing more effort" into phones, although this was interpreted to mean it wanted to work more closely with existing Nexus device makers. Similarly, in April, Recode reported that former president of Motorola Rick Osterloh was returning to Google to take over hardware development on the company's Nexus phones and its OEM partnerships, but no indication was given that an own-branded phone was in the works.
Google's Android OS is used on over 1.4 billion mobile devices globally, but differences in handsets have sometimes seen the company struggle to ensure rollout consistency between software updates.
A Google-branded phone would therefore make sense from a software point of view and allow the company to control the hardware running its OS and let it showcase its other mobile software services.
Such a move however isn't without risk. In April, the European Commission formally charged Google with monopoly abuse, accusing it of using the success of Android to unfairly push its search engine and Chrome browser on users. Not only that, much of the company's mobile service revenue is made through iOS devices, so Apple could potentially make life hard for Google if it felt threatened by its move into mobile hardware design.